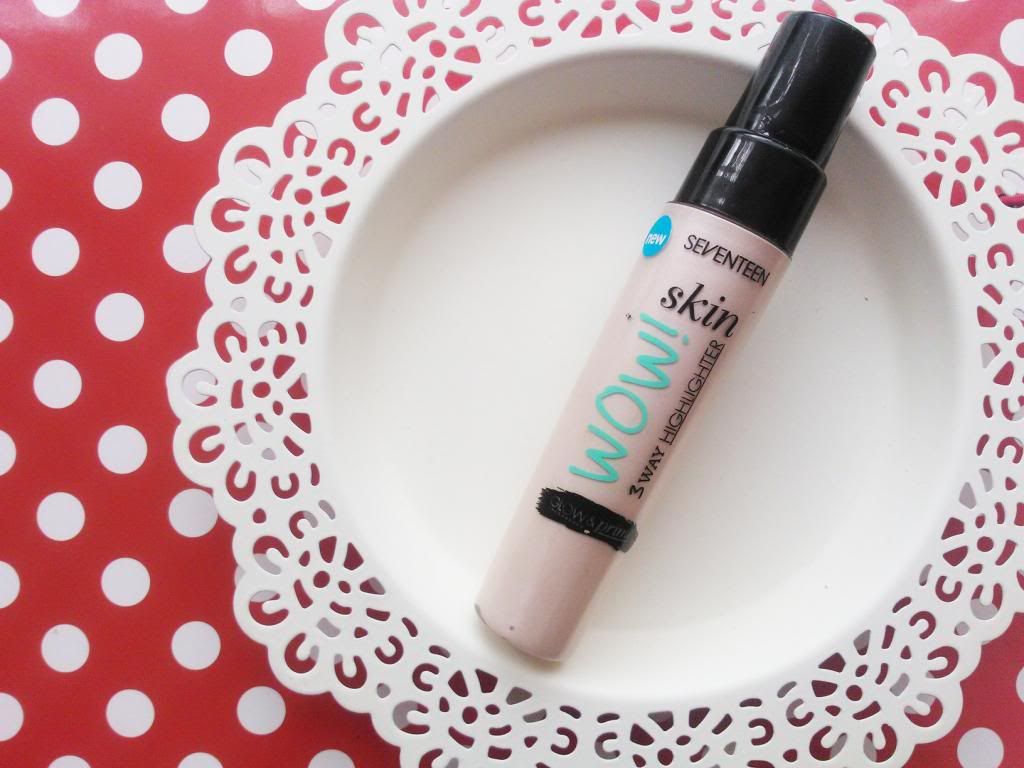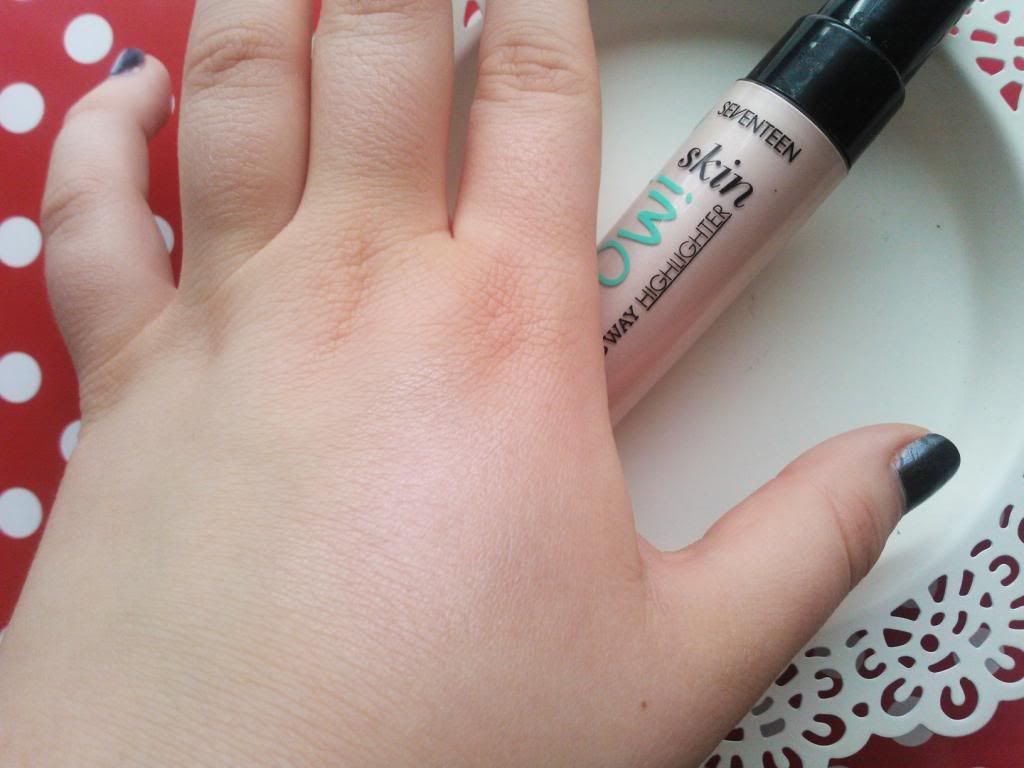 Primers are one of my favourite make up products, they make every foundation look better, your make up is set and everything's just perfect. Of course with the right primer. And I think I have found one that suits me really good: the
Seventeen Skin WOW! Primer
! It's a really great product that can be used under foundation, over the foundation or just mix it up with any base or, again, foundation!
I use it in two ways: as a primer, after the moisturizer and before foundation. It gives my skin some glow, giving it an appearance of a cleaner complexion. It also sets my make up perfectly, I haven't noticed any movements on my face, everything's right in the place. It's definitely a great primer.
The 2nd way I use it is as a highlighter over my foundation. When used separately it gives this delicate touch of shimmer and what's the most important you can't overdo it! It's a perfect product if you're just starting with make up because it's very easy to use and you can use it in three different ways so you'll definitely find your way to work it!
I think that Seventeen has made an amazing job with this primer and it's a pleasure to use it. Well done 17!
Hey! Thanks for stopping by! Follow me on bloglovin'!