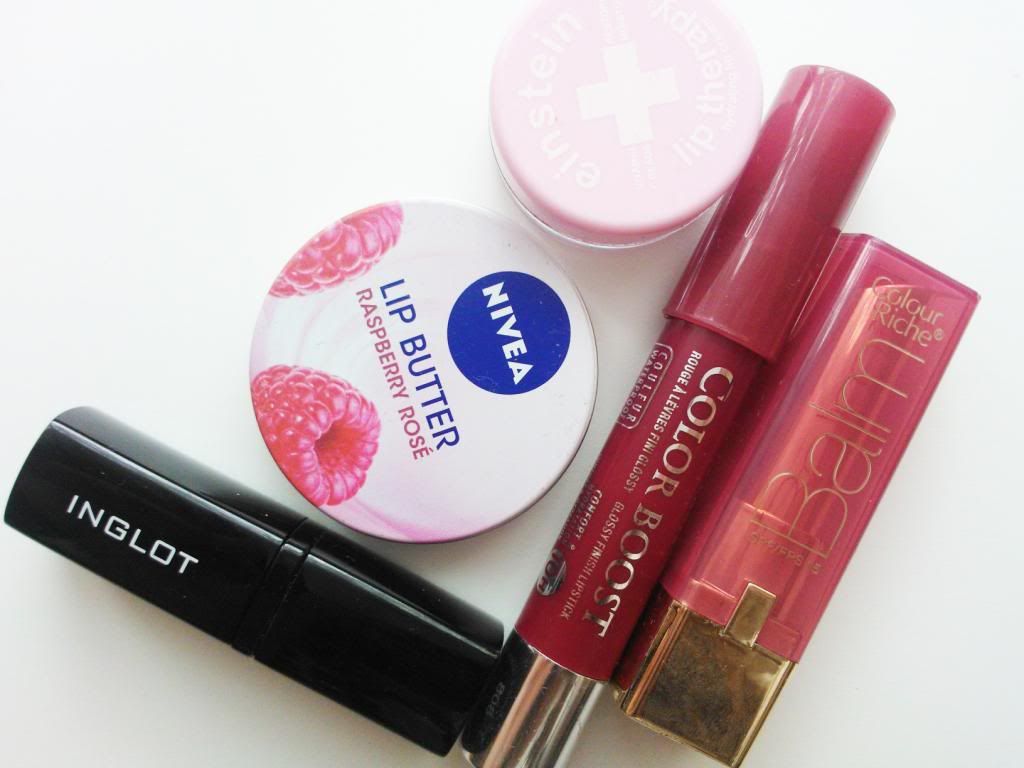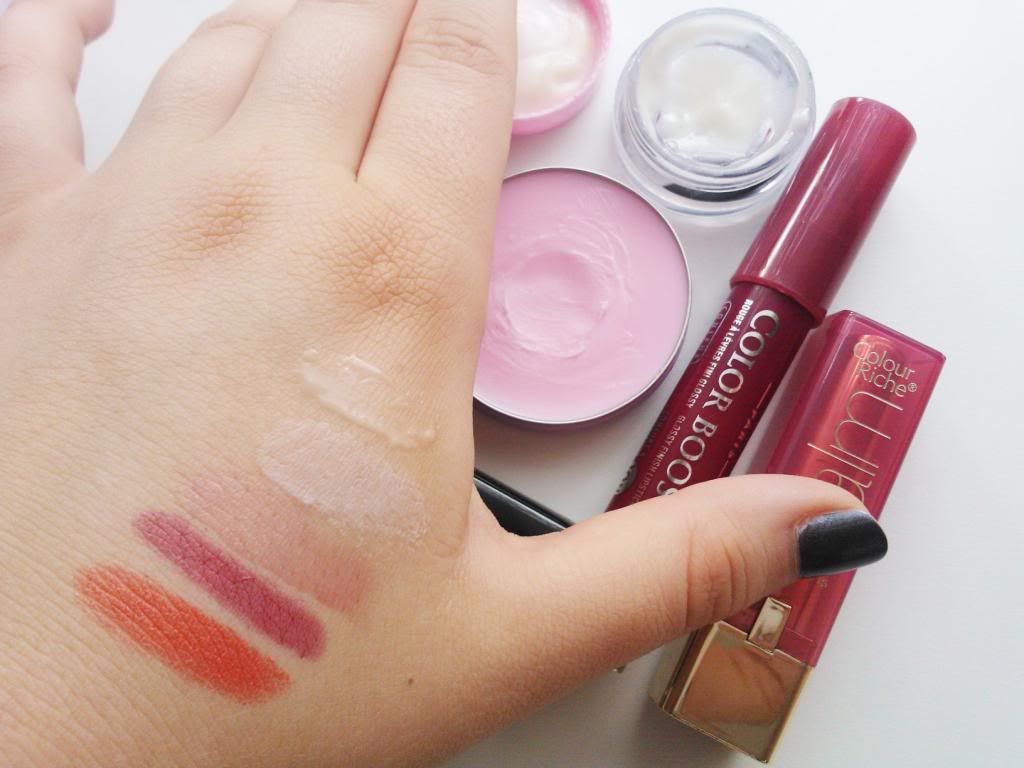 In Poland winter is lazy this year. I'm not complaining because I'm not a big fan of wintertime, especially the season with short, dark days and tones of snow. But this year, it's already the end of December, and there's no sign of snow or any symptoms of winter at all. But the temperature is low, not hardcore low, but it's around zero. This dry and cold weather brings pain for my lips. So in this time of need I like to have a little something with me in case of an emergency.
NIVEA LIP BUTTER in Raspberry Rosé
is a real savior. I use it everyday to keep my lips from drying, it smells and tastes heavenly. Also I love the packaging, but I prefer lip product that don't have to be applied with your finger.
EINSTEIN Lip Therapy
- is another lip serum that is really amazing. This little pot of joy has little shots of vitamin C in it and is really moisturizing as well as gives a perfect protecting during the freezing cold.
L'Oreal Colour Riche Balm in Heavenly Berry
is my favourite lip val ever! It's super moisturizing and gives a subtle tint of colour to your lips that intensifies the natural colour. It stays put for a really long time.
Colour Boost Lip Crayon in Plum Russian
is my favourite lipstick this winter. Every time I feel like I need some colour I reach for this little fellow. It's a perfect colour that can be build up as strong as you want. Also Colour Boost crayon is quite moisturizing which makes it the ultimate winter lipstick!
INGLOT Lipstick in 808
is a matte lipstick in a strong orange/red colour. I really like wearing it in the festive time, during all the family gatherings and Christmas parties. Also it stays put for a really long time and, even though it's matte, it's really easy to apply.
What is your favourite way to take care of lips during Winter?

Hey! Thanks for stopping by! Follow me on bloglovin'!