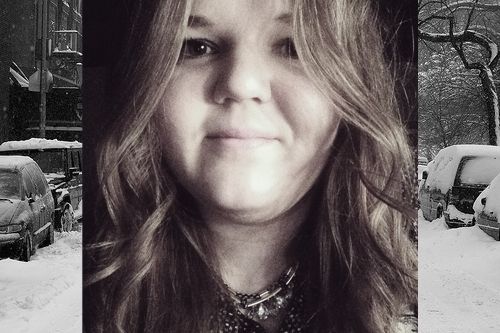 Honestly, where did I go?
The answer to this question is less complicated than I like to think. For past month or so I have had switched between jobs, meaning that I had a lot of study and adjustments to do. More, it is exams time and at my uni it isn't just study-write-forget scheme but making projects takes times although the real due dates are next week I needed a lot of time to prepare a proper project. Having these two things, I had to cut the third one off, unfortunately the 3rd thing was my blog.
So those are my shameful excuses. I solemnly swear that from now on I'll try to keep organised and write on my blog regularly. If not, feel free to poke me!
Another thing, is it 2014 already? I feel like I have skipped Christmas and New Year, I have even forgotten it was less than a month ago! Time goes by like crazy! My 2014 has started on a speed, so I predict the whole year is going to be busy and crazy like hell. I had no time to make my new year's resolutions s, better late than never, I'll do it now:
1st
- I really want to get fit. This will need my whole life to be reorganized, but I've realised that I only live once so I need to take care of my health and body and start to eat healthy and do some excersises
2nd
- try to better organise my money, to save them rather to watch them disappear
3rd
- treat myself once at a time. Every person needs a treat, life is not only work, school at relationships, mostly it's you, your life is about you and it is a damn time I start making me happy!
4th
- start thinking about the future. I'd love to get my own apartment soon and decorate it. I feel like it's finally time to be on my own and I have a strong feeling it's a good idea.
5th
- add some new features to the blog, I have a few ideas to improve my blog and I will be introducing them to you soon
6th
- start a business on my own. I have wanted to open my interior design workroom for some time now, and I'm feeling that 2014 is a good year to do so!
So, fingers crossed, I hope I'll keep my new year's resolutions and this year will be even better that 2013!
What are your resolutions for 2014?
Hey! Thanks for stopping by! Follow me on bloglovin'!